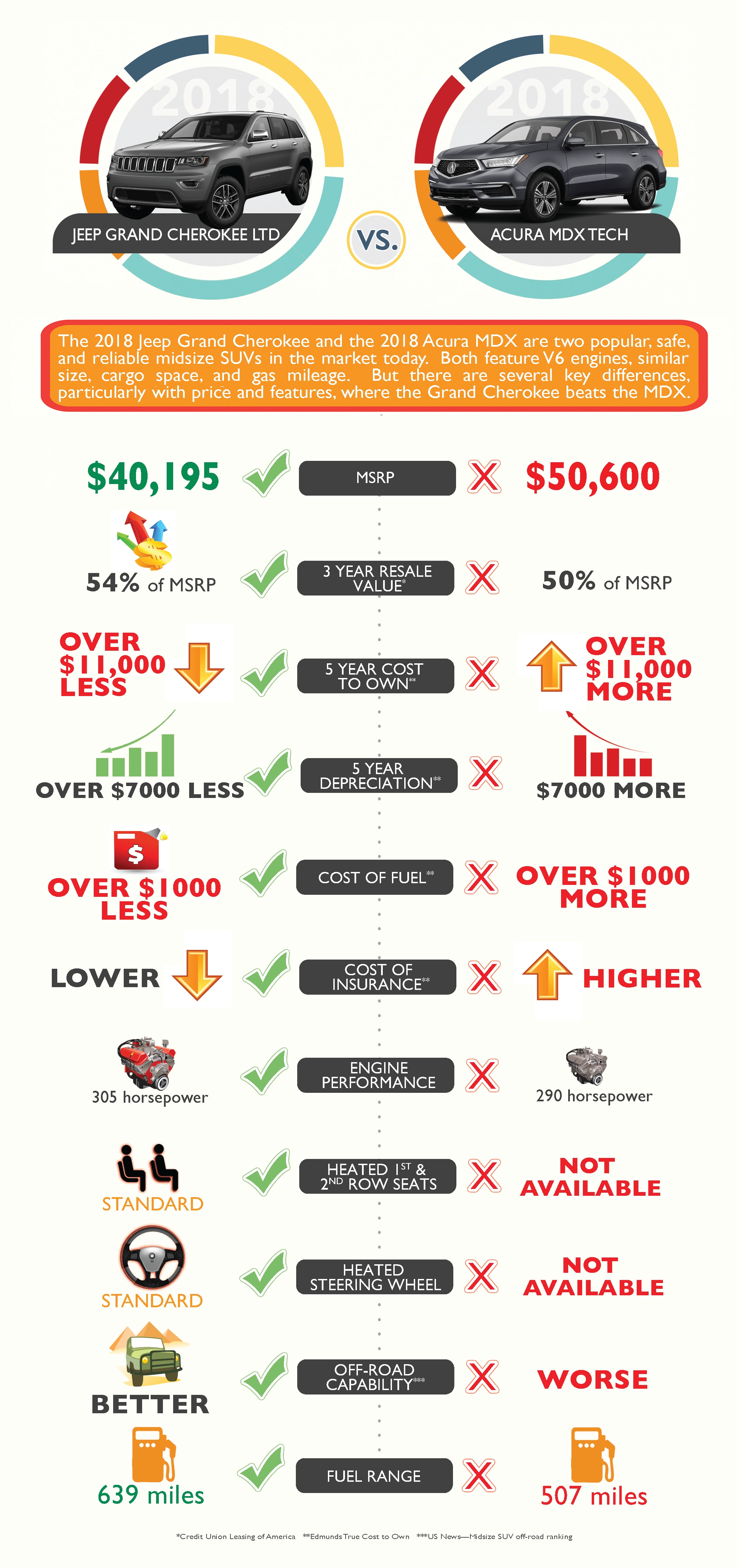 Comparing the safety and economic features of two SUVs

The 2018 Jeep Grand Cherokee and the 2018 Acura MDX are two popular, safe, and reliable midsize SUVs you may be comparing. They provide similar size, engines and gas mileage.  But there are a number of key differences, particularly with price and features, where the Grand Cherokee beats the MDX.
Comparing similar trim levels-the MSRP on the 2018 Grand Cherokee Limited is over 10-thousand dollars less than the MDX Tech.  And the Grand Cherokee will be less expensive over the long run.  It holds its value better than the MDX, the 5 year cost to own is over 11-thousand dollar more in the MDX, as is the cost of insurance and cost of fuel.  The Grand Cherokee will depreciate less in 5 years compared to the MDX.   With all that, the Grand Cherokee will save you thousands.  
Inside, the Grand Cherokee Limited features heated 1st and 2nd row seats and a heated steering wheel.  The MDX Standard does not.  The Grand Cherokee will take you further on a tank of gas by over 130 miles.  And, to no surprise, The Grand Cherokee also has a more powerful V6 engine, and is the easy choice when it comes to off-road capability.   
These are just some of the key advantages of the 2018 Jeep Grand Cherokee for you to consider.  For more information, visit your local dealer. 
Make an Inquiry
* Indicates a required field