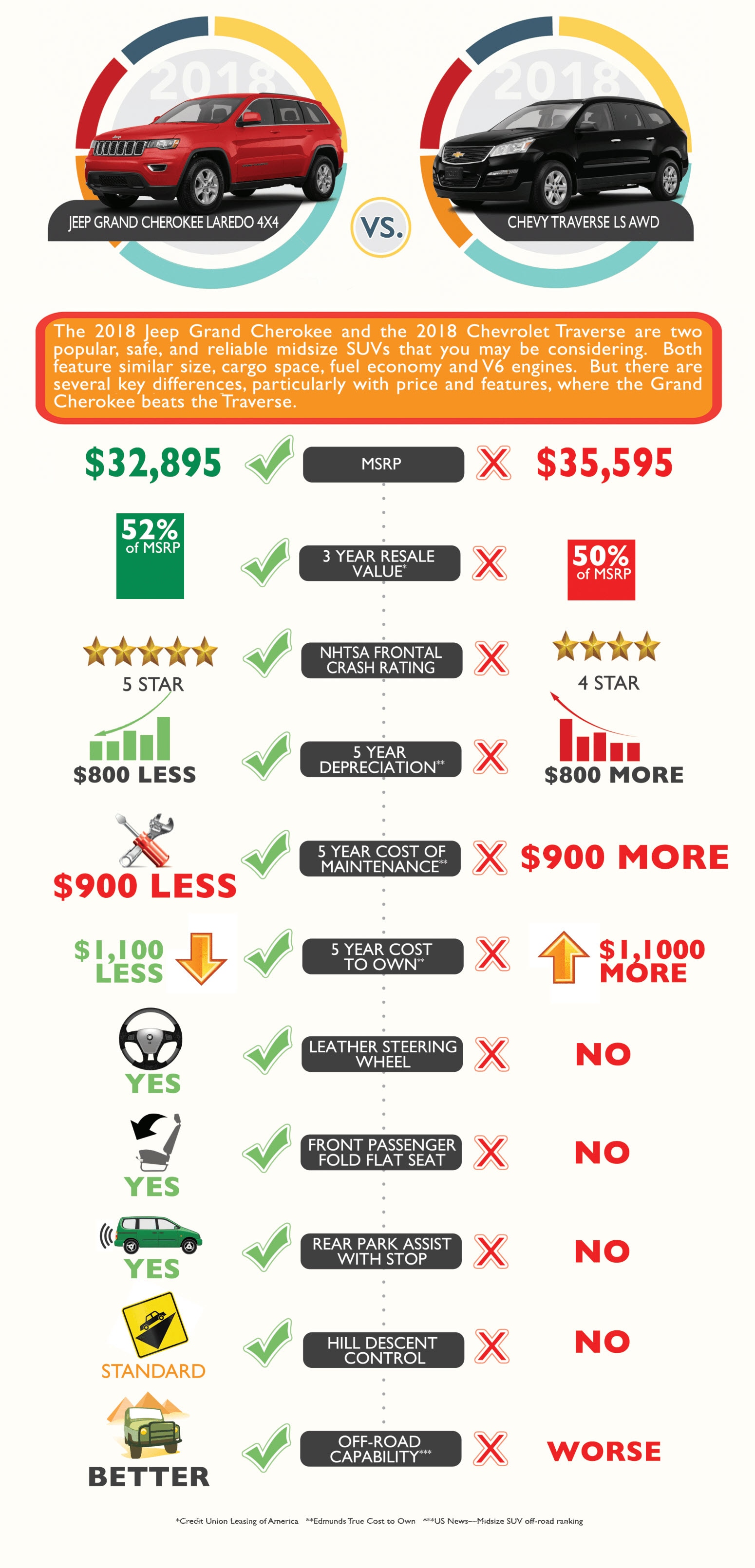 Key differences between the Grand Cherokee and Traverse
     The 2018 Jeep Grand Cherokee and the 2018 Chevy Traverse are two popular, safe, and reliable midsize SUVs you may be comparing. They provide similar size, cargo space and fuel economy.  But there are a number of key differences, particularly with price and features, where the Grand Cherokee beats the Traverse.
     Comparing similar trim levels, the 2018 Grand Cherokee Laredo 4X4  comes with an MSRP over $2,000 less than the Chevy Traverse LS AWD.  The Grand Cherokee will be worth more after 3 years.  That's an important consideration.  The Grand Cherokee will depreciate less in 5 years, it will cost less in maintenance, and you'll save over a thousand dollars in overall 5 year cost to own.  The Grand Cherokee is also safe for you and your passengers.  It performed better in NHTSA's frontal crash test, earning a 5 star rating.  The Grand Cherokee also has a handy front passenger fold flat seat, plus comes standard with features like Rear Park Assist with Stop and Hill Descent Control, features not found on the Traverse LS.  And because Jeep is in its DNA, the Grand Cherokee is the easy winner when it comes to off-road capability.
     These are just some of the key advantages of the 2018 Jeep Grand Cherokee for you to consider.  Visit Elmwood Jeep in East Providence, RI for more details or to test drive the 2018 Jeep Grand Cherokee.