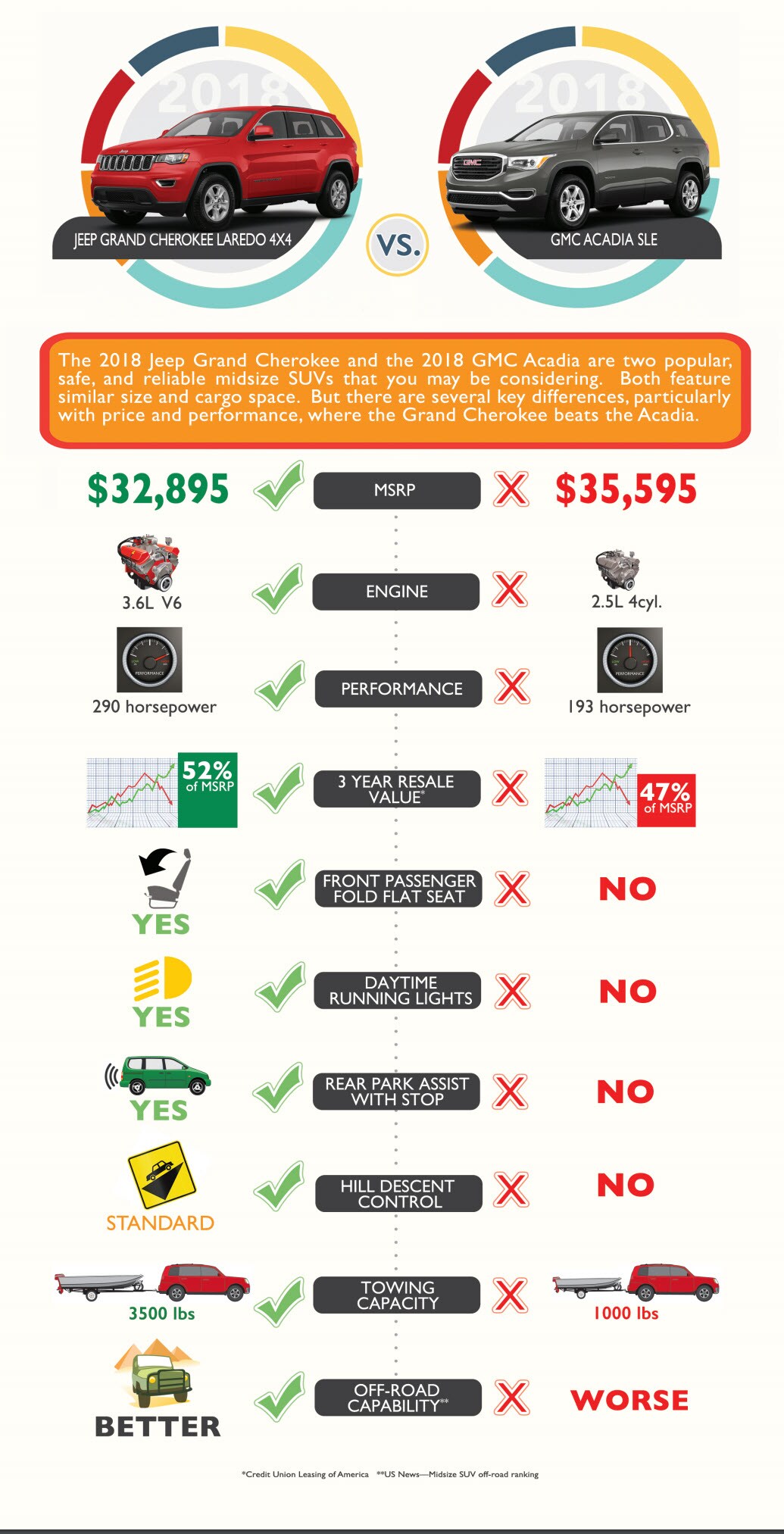 Key differences between Grand Cherokee and GMC Acadia

     The 2018 Jeep Grand Cherokee and the 2018 GMC Acadia are two popular safe and reliable midsize SUVs you may be considering.  Both feature similar size and cargo space.  But there are several key differences, particularly with price and performance, where the Grand Cherokee beats the Acadia.
     Comparing similar trim levels, the MSRP on the 2018 Grand Cherokee Laredo 4x4 comes with an MSRP over $2,500 less than the Acadia 4wd.  The Grand Cherokee comes standard with a powerful 6 cylinder engine compared to the Acadia's 4-cylinder, so for performance it's not even close.  And which holds its value better?  It's the Grand Cherokee.  It'll be worth more 3 years down the road.  As for features, only the Grand Cherokee has a handy front passenger fold flat seats, daytime running lights, Apple Carplay and Android Auto.  Other standard features are rear park assist with stop and hill descent control, neither comes on the Acadia base.  And it's no contest when it comes to towing capacity and the Grand Cherokee's legendary off-road capability.
These are just some of the key advantages of the 2018 Jeep Grand Cherokee for you to consider.

 

For more information, visit your local dealer.